05-JULY-02

Took Little Squirt out for her first engine test. Left the sail behind and just took the trolling motor and the oars. Because I had not yet build the box for the battery I just put every thing in the bottom of the boat. For anyone interested here is my setup.
1. Min-kota 36lb trolling motor.

2. Nautilus Gold deep-cycle battery

3. 5 watt solar cell panel from Canadian tire.
Left dock at 07:04PM Voltage was at 12.37. I motored to a small nearby island. I went half at level 3 and half at level 5. From here all speed are level 5.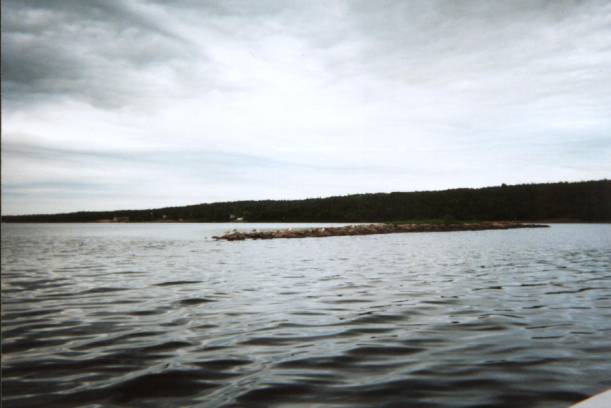 Arrived just off the island at 07:21PM.


Voltage was at 12.23. I then proceeded to Glenwood Park. I arrived there at 07:35PM power was at 12.14.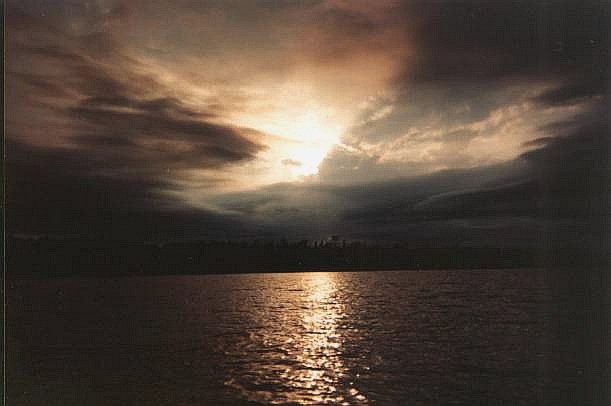 I proceeded onward until 0745.


Level was 12.05. At 07:50 PM I turned back. I arrived back to the park at 08:00 PM the level was 11.97 on the battery.



Arrived back at dock at 08:29PM.


Level was at 11.94.

When I recharged the next day with the solar cell here are the times and voltages.
08:56AM – 12.01v

09:58AM – 12.08v

10:37AM – 12.08v

11:35AM – 12.10v

12:28AM – 12.06v

01:33PM –12.10v
Stopped charging at 02:00PM due to rain

Check voltage at 07:42PM – 12.03v

Due to these test results as well as other test I performed with a standard charger I believe that my battery is defective.