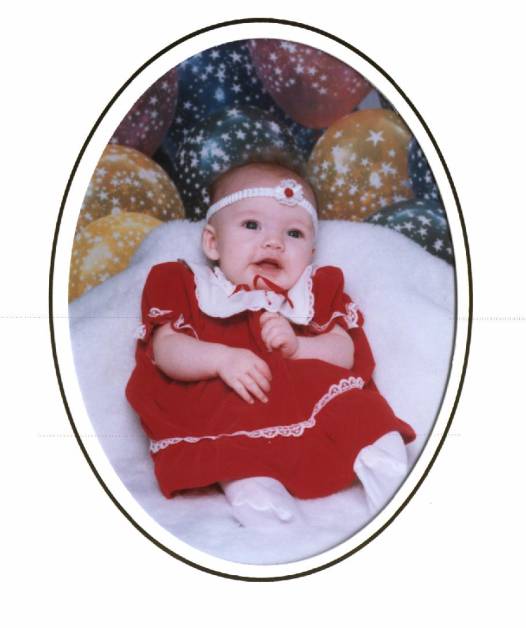 ORIGINAL SQUIRT
I made up this song when she was born. (Use the music for Jesus Loves Me)
Daddy loves me this I know
Cause he likes to tell me so
When he lays me in my bed
Kisses me upon my head
Yes, Daddy loves me
Yes, Daddy loves me
Yes, Daddy loves me
He likes to tell me so.
(Don't laugh till you've held a newborn baby in your hands.)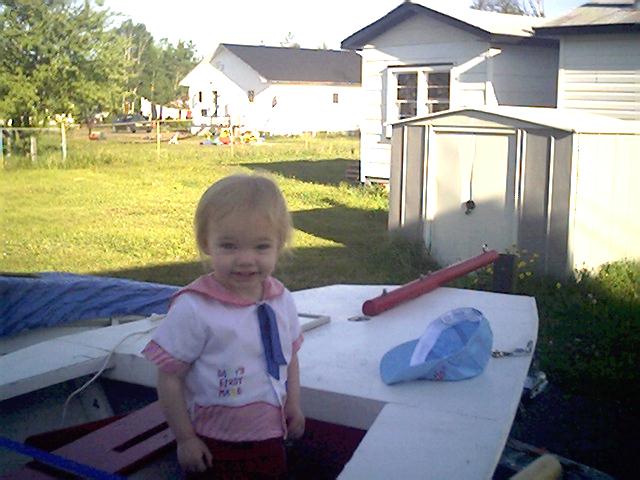 If you are wondering what it says on her shirt. It says daddy's first mate.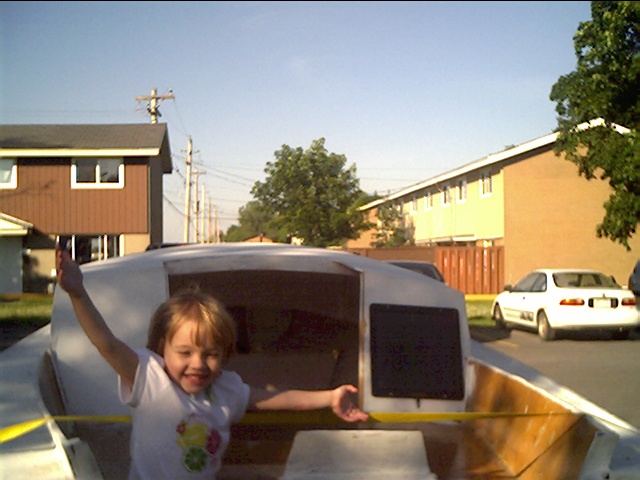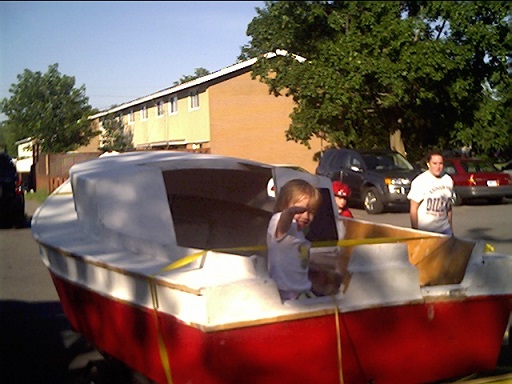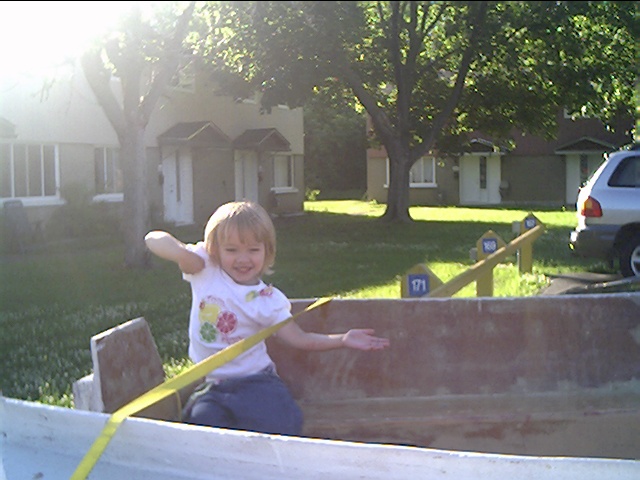 2005 Went out to take some picture of my new kitchen (Shelf). Jeanette decided to help. These are the extra pictures she insisted I take.